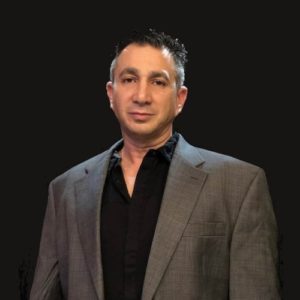 Creditcrb prides ourselves on results, and having the most impassioned and credit and debt educated staff, in the industry. Our clients want high credit scores, to get approved for large loans, at low interest rates, get the derogatory items removed fast, get recent charge-offs and repos settled fast, and make the smartest decisions for their personal situations.
You have seen other credit repair companies/also debt negotiation services/ and none are like us, it is not even close. On our various website pages you can see the dozens of things that make us different from our competitors.
Having bad credit, as we all know, puts your life on hold. Those that are truly serious about getting great credit, utilize our services. The need for great credit is paramount to borrowing power, more than ever before, especially in this world of advancing technology. As you see from our testimonials page, we receive referrals from hundreds of CPA's, Lawyers, Certified Financial Planners, Mortgage Loan Officers, and so much more. Credit repair/quick debt settlement, adding good credit onto your credit report, and more, keeps things easy for a consumer to get what they need all under one company.
Whether you have 6 houses and an electric bill mistakenly wasn't paid and went to collections, or co-signing on a car for your son/daughter who is away at college – and a payment was missed, Or if you feel ripped off and you refuse to pay a dentist bill of $4,000 and had to go to a different dentist to finish the job/or, if you signed or co-signed on an apartment lease that went to collection, and you want these negative items legally and quickly removed off of your credit report, what are you waiting for? If you are merely seeking a home and a mortgage, or really needing your credit fixed and you are determined to "only" buy a specific make/model of an automobile that BMW or Mercedes – and no other car type will do – or even if you need a massive amount of negative history deleted from their credit report – then why put this off? You will be super glad that you got started with us.
The only 3 things that we typically have trouble removing are:
Bankruptcies less than 4 years old.
Sporadic monthly lates (not referring to a consecutive string),

on an open account

(closed accounts are okay).
Recent Charge-offs with major banks/less than 3 or 4 years old.
*All other items/even recent items a year old/6 months old/or even a month old/are usually very easy to remove.
Many people put off their credit repair/and their financial actions for the future. People have to determine what is truly in their best financial interest, and when.
When people realize that it makes sense, to take action and start now, then we work together and make the magic happen.
Sam Sky CEO